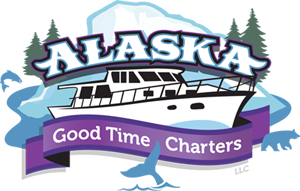 Private Party Charters Without Paying Full Boat Price!

(Private Parties up to 15 passengers)
2024 DAY TRIP FISHING AVAILABLE JUNE-AUGUST
2024 MULTIDAY CHARTERS MOSTLY BOOKED. BOOKING 2025

day trips call 907-373-7447
Multiday trips 907-715-7447
ONLY 60 Miles From Anchorage
Get Licence Here
closest Anchorage Halibut Fishing, Boat Based Hunts, Adventure Cruises
Anchorage Fishing Charters • Whittier Fishing Charters • Private Boat Charters Black Bear Hunting • Whittier Deer Charter
Day Trip Fishing
Multiday Fishing
Book individually or book an exclusive day trip for up to 15 or multiday trip for up to 6,
More Info
Private Boat Charters
Adventure Cruises
One of Alaska's best family vacation adventure cruises, fishing included!
More Info
Boat Based Hunts
Hunter Drop Offs
Live aboard spring black bear hunts, fall black bear and blacktail deer hunts.
More Info
Alaska Halibut Fishing & Sightseeing on the Protected Waters of Prince William Sound!
Experience the wide-array of Alaska's breathtaking scenery. Including active tidewater glaciers, cascading waterfalls, towering mountains and temperate rain forests. Cruise scenic passages, protected bays and coves larger vessels are unable to visit due to their size.
Live aboard Fishing charters • Live Aboard Black bear Hunts
Bear, Deer and ducks Adventure
Alaska Black Bear, Deer & Goat Hunts - Halibut & Salmon Fishing - Glacier & Wildlife Cruises From the port of Whittier
Only 60 miles from Anchorage!
Alaskan Owned and operated since 1991!
Alaska Fishing Halibut, salmon, ling cod, rock fish and more!
Alaska Black Bear Hunting, Deer Hunting & Goat Hunting!

Whittier Fishing Charters are the closest option for Anchorage Fishing Charters. Halibut fishing Anchorage (in Anchorage) is not available. Anchorage halibut fishing isn't possible because the waters of Cook Inlet are too silty for halibut to survive extended periods of time.

Live aboard fishing charters are similar to Alaska Fishing Lodge trips except we don't have to go back to the lodge each night. We anchor in protected coves near the best halibut and salmon fishing.

Alaska boat based black bear hunts also of Alaska halibut fishing and more.
Contact Information
---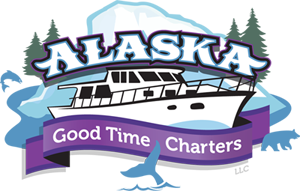 Whittier Alaska 99693
Phone: 907-373-7447
Email: agtc.david@gmail.com
Hours: 8AM - 9PM